I recently celebrated a birthday (3.21). I officially jumped out of the 25-34 age box, into the next group.  Yep, I'm 35.  I don't feel older.  No older than I did a day before anyway- when I was still technically 34.  I know I am older though because I have already started to get the "Did you just turn 21?" comments.  I know those are meant to be sweet, but it isn't sweet because anyone knows you know that they are just trying to be sweet… that was a long, run-on sentence, but you know what I am saying.  My uncle Bernie doesn't sugar coat anything, so I knew it was a reality when I got a (imagine the quote in a Kennedy-esque Boston accent) "You're an old girl now, huh?" Sigh.  Yes, Bernie I am.
Fun facts that I learned about my birthday: This Blog. Â I guess I am clear-sighted and drawn to people born 11/21-12/23. Â (My boyfriend's birthday is 11/25)
Habit I will not give up ESPECIALLY now that I am 35: My monthly facial  appointment. Not going to give this one up, ever. Why you ask?  Because I don't really look 35!  Well, that and the fact I don't sun bathe or smoke.
In the spirit of being 35, I thought I would post about all things 35. Â Well, things that I come across, rather. Â I started with Google. Â It's completely random what pops up in a search: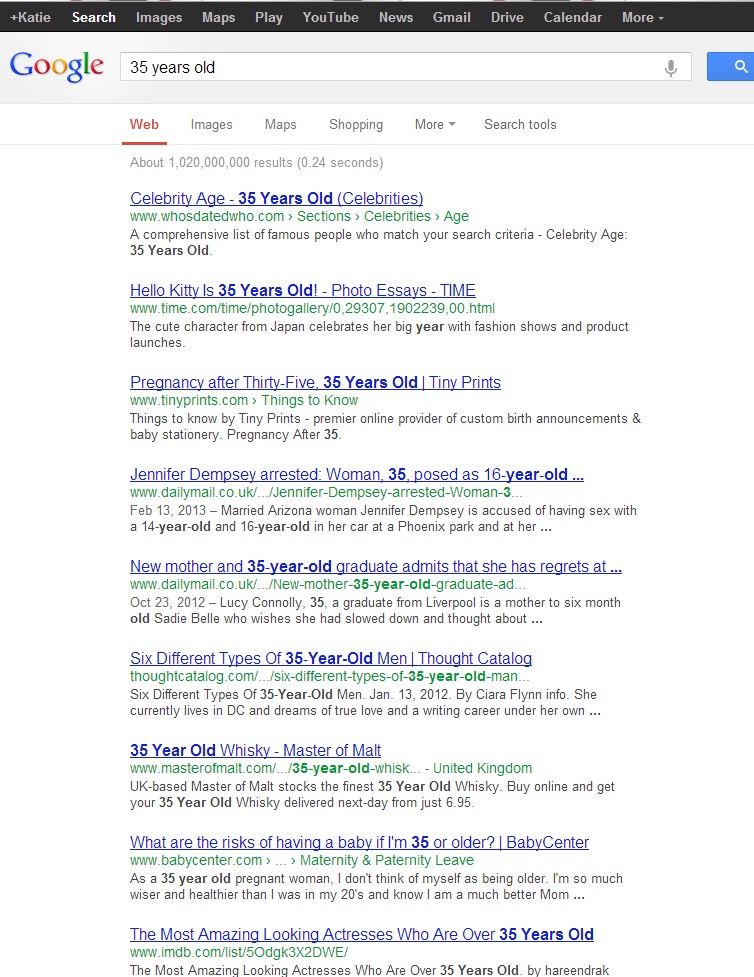 11 things 35:
By this age I should have enough money equal to my annual salary
I can run for president
Rules for life after 35 (by Oprah). Â My favorites? 1,2,5,6,7,8,13,15,16,18,27 and 28!
Under NCAA rules for men's basketball, the offensive team has 35 seconds to attempt a shot
35 mm film is the basic film gauge most commonly used for both analog photography and motion pictures
"35 c", a song by Jagúar from the album Jagúar
The designation of Interstate 35, a freeway that runs from Texas to Minnesota and the only freeway to have East–West divisions (in two places, the Twin Cities and the DFWMetroplex)
Licence Plate code of Izmir/Turkey
XXXV (album), the thirty-fifth anniversary album by folk rock band Fairport Convention
35 is the title of a book written by Casper Schipper
This plane:
So, here's to another year of happiness, love, health and success! Cheers!