When I was in high school- my aunt pulled me aside and taught me that I needed to prepare for the future now…through my skin. She bought me Clinique "City Block" that I started wearing every day. It was then I began to pay attention…as usual, I will share:
I have had the hardest time in my life finding products I actually like to use, that actually work. I have found these to be pretty great- I'll attach links for you also, so you can find them if you like.
1. Avalon Organics Vitamin C Sun-Aging Defense Balancing Facial Toner.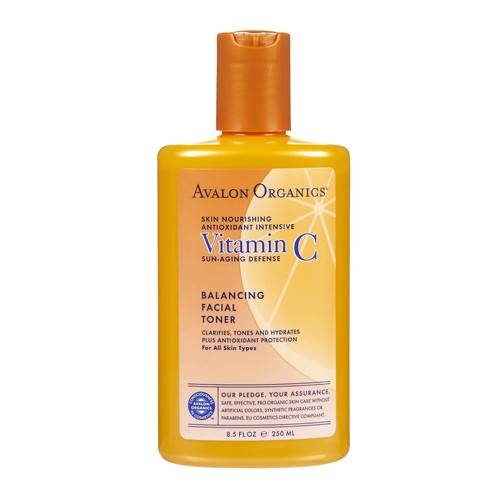 My thoughts: Stuff feels awesome on your face after a shower. I also like to use it when I get home from work or right before bed. I buy it at Whole Foods, but I found it online HERE as well in case you don't have a Whole Foods close. Just in case you don't believe me that this stuff is awesome for you:
Vitamin C, also known as ascorbic acid, is key to the production of collagen, a protein that aids in the growth of cells and blood vessels and gives skin its firmness and strength [source: WebMD]. Vitamin C also helps create scar tissue and ligaments, and it helps your skin repair itself [source: Milton S. Hershey Medical Center].
2. Olay Regenerist Products. (seriously all of them are pretty great)
My thoughts: A friend of mine is the media buyer for Olay. They ran a promotion to add your address and you get THIS starter kit in the mail, free. I have NEVER turned back. Makes your skin look amazing and feel like it is soaking in moisture. I especially am a fan of the Micro-sculpting cream. This you can get at any pharmacy (CVS, Walgreens, Osco, etc). In their full sizes they are kinds pricey, but trust me when I say worth it.
3. under-eye cream… I am not starting with a product brand on this one because I have 3 I am testing out. I'm not trying to get the wrinkles out of a sharpei, but some touching up/prevention never hurt anyone. You can find all of them on Amazon.com.
Benefit "It's Potent!" Eye Cream. Just got this one last week, but it feels great on my face. Middle of the road in price ($32).
glo therapeutics gloEye Restore. It was only $20, so I got it. We'll see.
Kinerase Intensive Eye Cream. Got this one a few weeks ago and I can definitely tell if I use it. It was a little higher in price at $56.
4. the holy mud company "Pumpkin Glycolic Mask."
My thoughts: It's awesome. It completely opens up your face/pores thou- so be prepared for a mild breakout after use. I've used it a bunch of times now and I can really tell that it saturates into your skin- and smells awesome.
5. ANYTHING by Kiehls.
I use everything from their scrubs to their tinted moisturizer– instead of foundation. The moisturizer takes like 2 seconds to apply, evens out your skin tone and is light. Trust me when I say anything on this website will be the highest quality products you have ever used (for men too). Their products are not cheap, but worth every penny.
Spoil your skin. Thanks, Aunty.